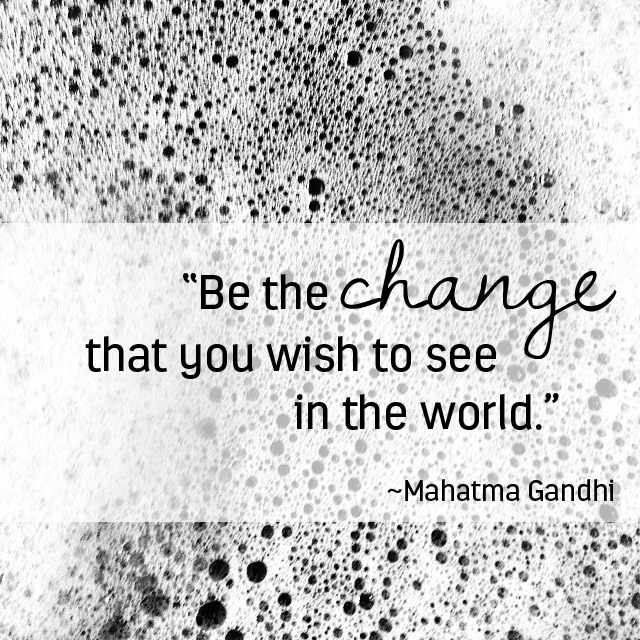 While in a bathtub yesterday, I realized how instrumental was my decision last year to slow down and take better care of myself. You see, before then, I've been blindly neglecting myself for decades while taking care of everybody else. Cliché indeed.
Frequent baths turned out to be a great solution, an instant relief from the minutiae of everyday, and from any body aches that went along with it. Relaxing in the tub was often the cure I needed after a long, hectic day. Being sans kids, the proverbial cherry on top.
Why did it take so long for me to realize that I matter to, that I can let go and it will be ok, that I need to be kind to myself first?
"You must learn to let go. Release the stress. You were never in control anyway." ~Steve Maraboli
I once thought spoiling myself like that was selfish. Now I think it's reckless.
For decades, I demanded a lot from my body, yet I rarely took care of it in return. Work, get, accomplish, do. Be "on" all the time.
That's how I've been raised. Call it perfection, ambition, or inflated ego maybe.
"We must always change, renew, rejuvenate ourselves; otherwise we harden." ~Johan Von Goethe
I don't remember when the transformation began to happen, but it's been years in the making. Old ways, and repeat thoughts they come with, die hard.
Now I try to slow down and shut off the barrage of unfinished tasks, constant noise, mindless distractions and thought chatter. I do it regularly, often by taking a long, extra warm bath. And I'm a nicer person for it.
It all started with taking better care of my physical body, then went on to caring for my mind as well.
Below are 7 steps to slowing down & restoring the balance in our lives.
1. Incorporate relaxing activities in your daily life.
This is the first step to reducing stress, unwinding and energizing yourself. Take better care of yourself through relaxing activities such as long baths, massage, yoga, dancing, jogging, or simply being in nature. These calming activities will give you the peace of mind and much needed solace.
2. Develop better sleep habits.
Go to bed earlier, make sure you sleep long enough, read a book before bedtime (no electronics).
3. Be present, be mindful.
Learn to recognize any negativity or anger arising in your body. Breathe and let go, returning yourself back to the "now".
4. Limit media consumption
Avoid mindless TV watching, web surfing, checking email and social media sites all the time.
5. Meditate, do-nothing.
I take mini-meditation breaks throughout the day, as opposed to a one 20-minute sit down session. It's easier to incorporate it into my daily life and gives me more mental breaks I need.
6. Find time for creativity.
I try to make art every day by drawing, painting in my art journal, scrap-booking, and writing in my journal regularly.
7. Express gratitude.
Do it both formally (I wrap each day by jotting 5 things I'm grateful for) and informally, by simply noticing the good in others and the world.
"Be gentle first with yourself if you wish to be gentle with others." ~Lama Yeshe
We all need breaks in our busy schedules, we need beautiful do-nothing moments to unwind, restore our balance, and generate the energy to go forward.
On the surface, it may sound selfish, but taking care of yourself has a snowball effect. Did I mention I'm nicer to be around? Yes, being kind to others is impossible without being kind to yourself first. Those closest to you will benefit the most. And that's the change I'm happy to make.
"Be the change that you wish to see in the world.", Mahatma Gandhi once said. Indeed.