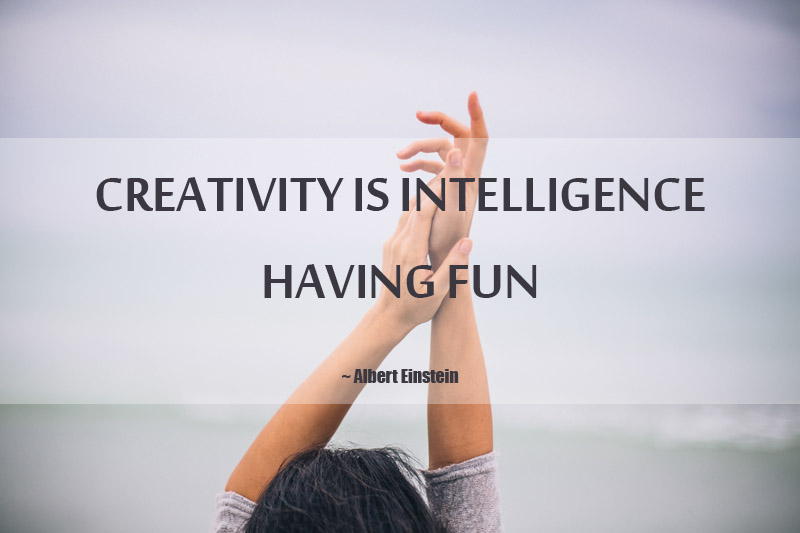 Life without creativity can be quite uninspiring. Whenever I find myself too busy, rigid, or overwhelmed with daily stresses, and forget to play and engage the creative side of me, I feel depressed and unmotivated. Creativity for me seems to be the spice of life.
Of course, there are times when I have to push through, meet deadlines, or focus on family for a while. Soon enough though, unless I get back to making art, crafting, and designing, I become miserable & stagnant.
Research tells us that creativity is an integral part of long-term happiness. It opens us up, it lifts us from the drudgery of every day routine. It challenges us to see things in a new way, to see possibilities, and grow.  It inspires and fills us with joy!
So how can you cultivate creativity in your life? Through daily practice, of course. You simply have to make it a part of your lifestyle. You need to create rituals that will create that fertile soil for your next discovery. You have to stay curious and hungry.
"Life is a practice. You are what you do each day." ~Bryant McGill,
I cultivate creativity though a daily drawing practice, Skillshare classes, walks with my dog, and daily meditation which clears my overthinking mind. I scrapbook when I have free time, or watch documentaries on Netflix. I write in my journal and online, read every day, or listen to podcasts and audiobooks. I look for inspiration and beauty around me, paying attention to my senses noticing sounds, colors, how the wind feels on my skin, how nature collages life perfectly – this gets me out of my head and connects me with my intuitive side. And I play with my kids a lot – laughter and having fun is great for the creative right brain.
Cultivating creativity means working the rituals – start each day with the intention, then create easy and enjoyable habits you can incorporate into your daily routine!