I've been practicing drawing daily for over a year now, though not super consistently as of late. It's been an on-again-off-again kind of a love affair so far this year.
Going with flow of life and not stressing about checking everything off my daily list has been a priority and that means that sometimes drawing is just the last thing on my mind. Family and paid work come first and Febuary-April was just crazy in both areas. Client work and what seemed like endless rounds of flu and strep throat meant no time for frolicking. Needless to say, the daily drawing practice took a backseat in those first few months of 2015. But it wasn't all work and no play either, and I have a collection of ink pen drawings to share with you today.
Daily Drawing Practice: Spring 2015 Round Up
Here's a quick view of what I've been up to in Feb-May.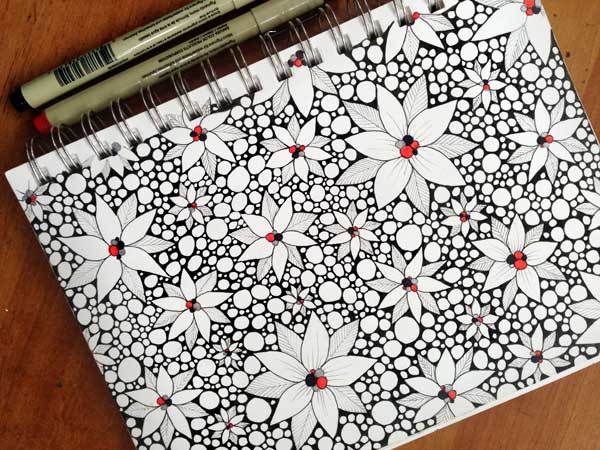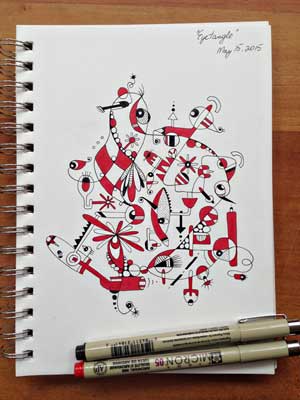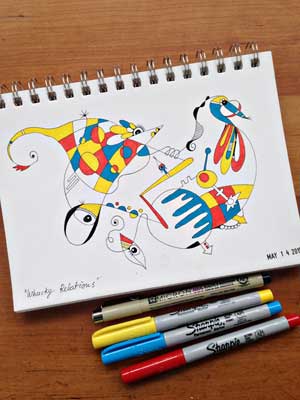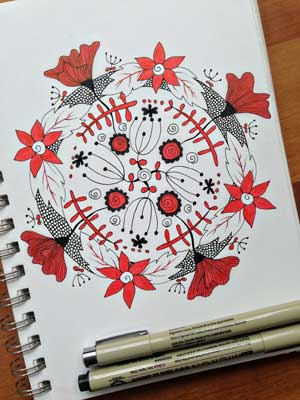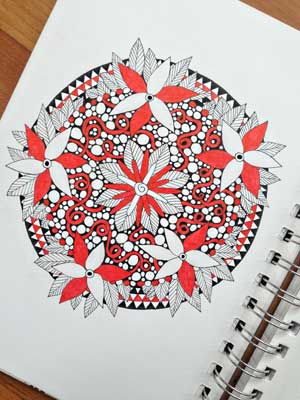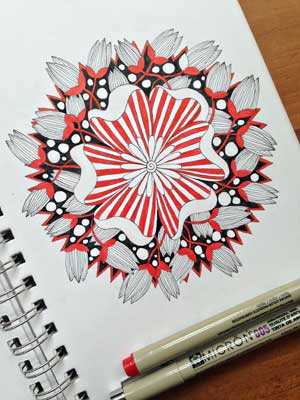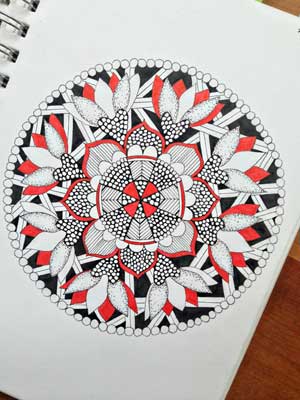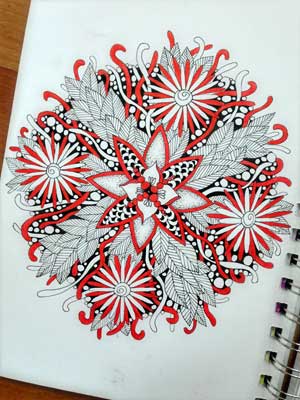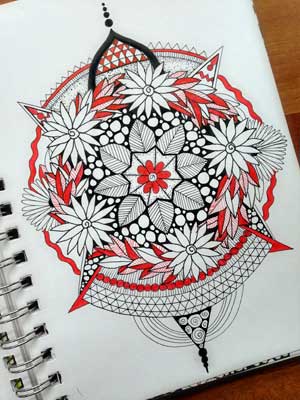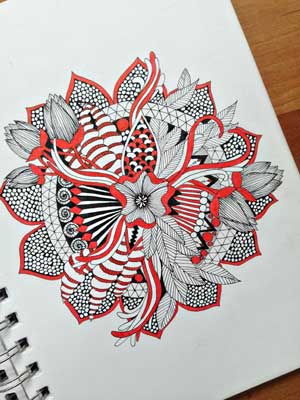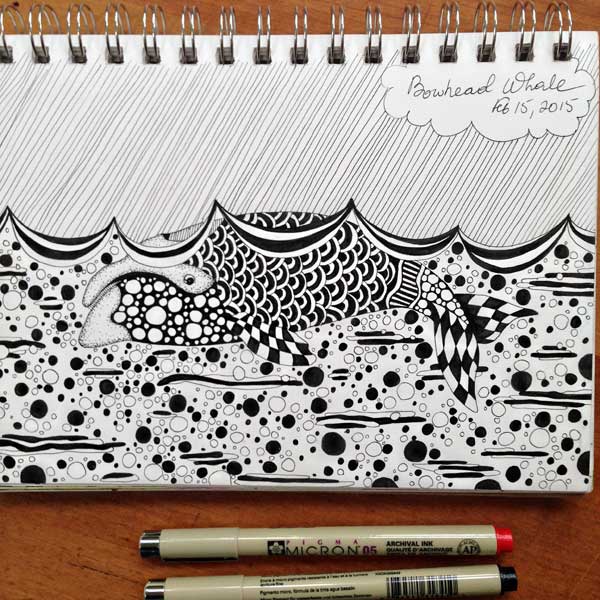 Do you keep a drawing book, sketchbook or an art journal?
Please share a link to your art – I'm curious about your adventures in art and creativity.