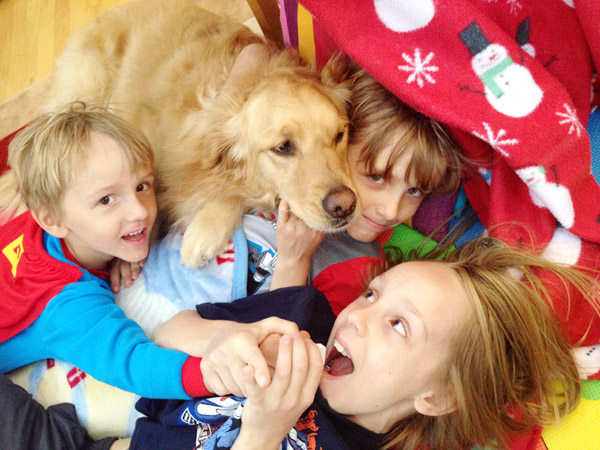 My gratitude practice has become an integral part of my daily experience.  Since I journal at the end of each day, it makes me focus on all the good things I might have otherwise not even notice, or simply take for granted. The simple act of writing down the things for which I'm grateful for – as opposed to just thinking about them – makes me more aware of them, deepening their emotional impact.
Yes, sometimes I'm really tired and feel like it's just another things on my to-do list, but truth be told, I've never regretted pushing myself to do it anyway – it just makes me feel good. And it's great for sleep too. So, onward we go.
Finding Grace in Every Day #17
Today I am thankful for:
Crispy winter morning air that makes me feel energized and alive
Home made donuts that taste so good you can't stop yourself from eating "just one more" again and again
My new coffee/tea percolator serving me liquid crack love as I work
Cozying up on the sofa at the end of each day with the most important people in my life
Sunny Sunday stroll in the park with Roxy (it was nearly 70 degrees!!!)
Watching kids play street hockey with a local teen – he's a great role model for my boys
Bubble baths by candlelight when the house is all peaceful and quiet
Soft snow collecting on the window sill in the morning, then quickly melting away in the midday sun
Boys shoveling our elderly neighbor driveway last weekend
Starry skies I escape to after I put kids to bed – the best way to quickly relax after a long day
Calming yoga practice in the comfort of my own home
Booking camping trips for the summer – so excited for a new season of swimming, hiking, and just being in nature
Daily fruit smoothies courtesy of my 9 yo budding culinary star
Friday night dance parties full of impressive dance moves, ton of belly laughs, and general shenanigans all around
Hubby surprising me with a oh-so-heavenly tiramisu cake
Getting better at staying mindful in stressful situations
Roxy putting her head on my lap while I meditate
My middle kid blossoming beyond my expectations in the last few months
My new go-to snack, dill pickle sunflower seeds
What are you thankful for?