With 2017 coming to an end, I've been reflecting on all the good and happy things that have happened this year – and I have much to be grateful for…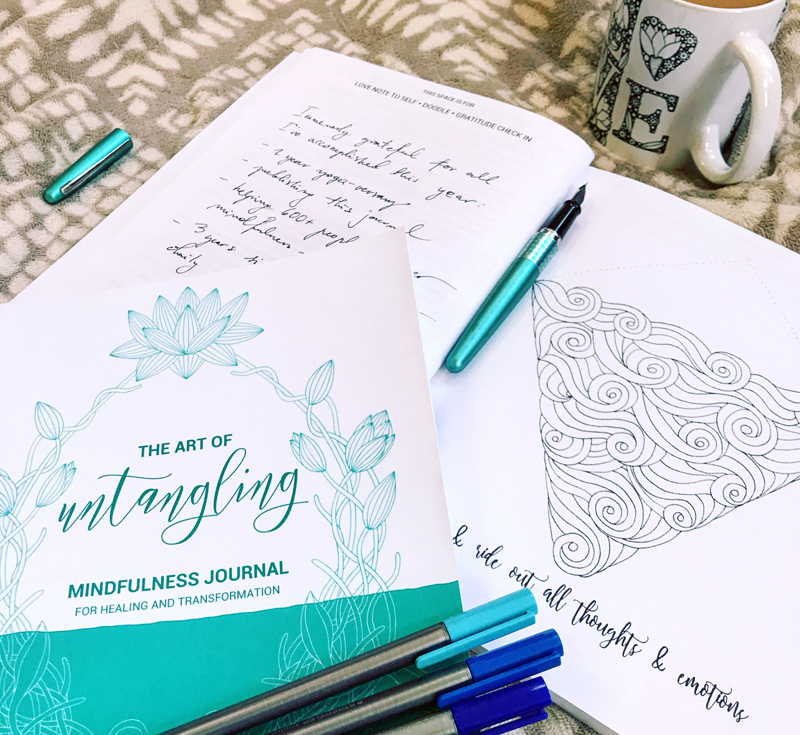 Finding Grace in Every Day #19: 2017 Edition
Today I am thankful for:
600+ Warriors who took on the challenge of healing and transformation through mindful journaling. I'm grateful for your trust and commitment to healing ourselves and, by extension, our communities.
Publishing a writing journal/coloring book, The Art Of Untangling, my 4th baby, a product of years of research, trial and error, and a lot of elbow wrist grease!
After two years of practice, finally getting and loving yoga – thank you Vincent!
Tyler, our beautiful and mischievous kitten (no worries buddy, I needed new boots anyway).
Baking with kids – it's one of my favorite things to do in the world.
Commercial-free music streaming.
My amazing clients, the last 8 years have been challenging but so rewarding.
New glasses – thank you sis for helping me pick them and putting up with me along the way!
Negative mammograms and EKGs.
Discovering mindfulness meditation.
Roxy's loyalty and vibe, and being a good walking buddy.
My mom spending Christmas with us!!!
And most of all, my family – you are the reason I'm here. I love you!
What are you thankful for?