Gosh, it really feels like there's never enough hours in the day. Yet, in between taking care of the kids, work, home and running all kinds of errands (while completely neglecting the husband) I did manage to experience some precious, even if short, moments that are full of joy, peace and pure perfection.
Finding Grace in Every Day
Today I am thankful for:
My oldest kid still climbing into my bed in the middle of the night.
Being able to buy a pair of jeans in the exact size I wore before giving birth to 3 kids in 6 years. Feels good to be back, yo.
Having a boring life: no drama, just good ol' regular life.
A stroll around a local lake, kids in tow, sun warming my face, light breeze cooling it off.
Kids' faces pressed hard against the window awaiting the first snowflakes.
Blu-ray + Wi-Fi = Pandora on full blast in da house!
This child…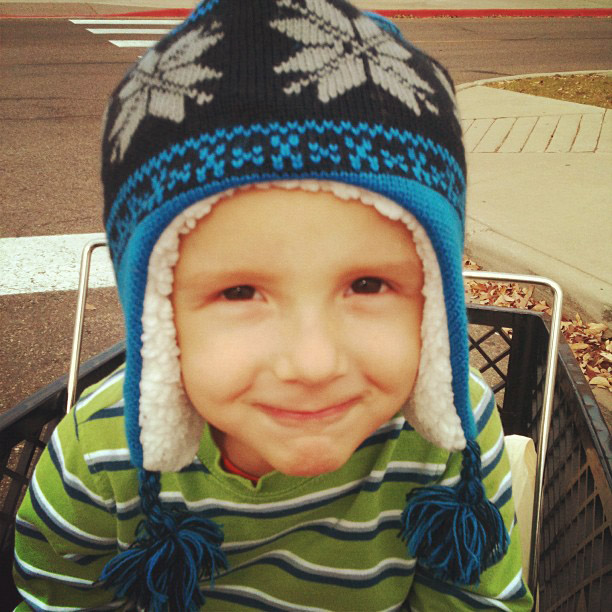 What Are You Thankful For?