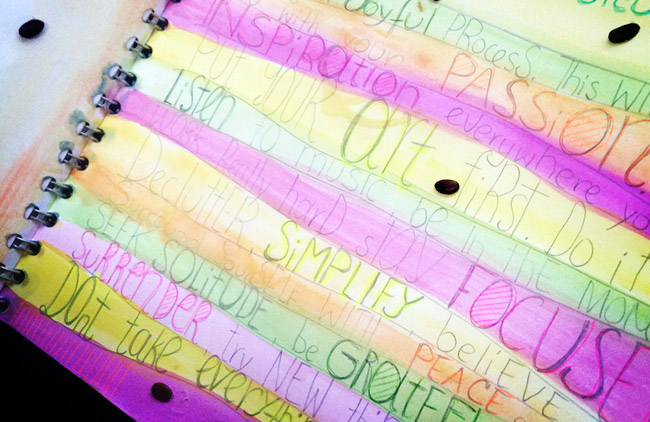 I've been keeping a gratitude journal for about a year now, jotting small things down at the end of each day. It certainly helped keep things in perspective through some dark days and reinforced the thought that I have much to be grateful for in my life.
That is just one of few small habits that I've developed to refocus my attention on the positive and away from the negative in life. There's a bunch of other little changes I made last year that I need to share with you, if I can only get off my ass to do it. But I'm still recovering from a 3 week hiatus called "Winter Break", so bear with me.
Small steps, baby, small steps…
Finding Grace in Every Day
Today I am thankful for:
Books: I've read more books last year than in the previous 5 years combined (which is not surprising, considering my youngest is almost 6).
Bubble baths: I'm still learning how to pamper myself without feeling guilty about it, but when it comes to relaxing, there's nothing like a bubble bath (or nap) in the middle of the day!
Meals not cooked by me: MY HUSBAND COOKS, sometimes, and it's all edible, for the most part.
Kids who love martial arts and have orange belts to prove they can kick ass, if needed.
Meditation: Still learning the basics but totally loving it.
Teachers who inspire, encourage & cheer for their kiddos.
Sunny Sundays: From trips to local zoo to family bike rides, we've been milking sunny Sundays like pros around here.
Little feet that I can kiss whenever I want
Learning to forgive, myself and others
What are you thankful for?