I didn't have a word for 2015 up until the last minute. Of course. I'm a master planner when it comes to business or family matters. But as for self, well, I'm still learning.
But on December 31th, as if on cue, I read an article somewhere that mentioned the word "WELLth" and I knew I had it. All of the things I wanted to focus on in the new year had one underlying theme: health & wellness. This year I'm focusing on the health & well being of the mind, as well as the body – and so "WELLth" feels just right.
So what does WELLth mean for me in practical terms? What habits do I want to make this year?
It's actually a simple three-step plan: yoga, meditation & everyday self-care. Yes, I know, it's all about me this year. But you know what, after 30 something years on this earth, it's about time I placed more focus on loving and taking care of myself more. And that's exactly what I'll be doing this year. Not, in a selfish way, but in a caring & tending way, with a goal to look after my well being & happiness.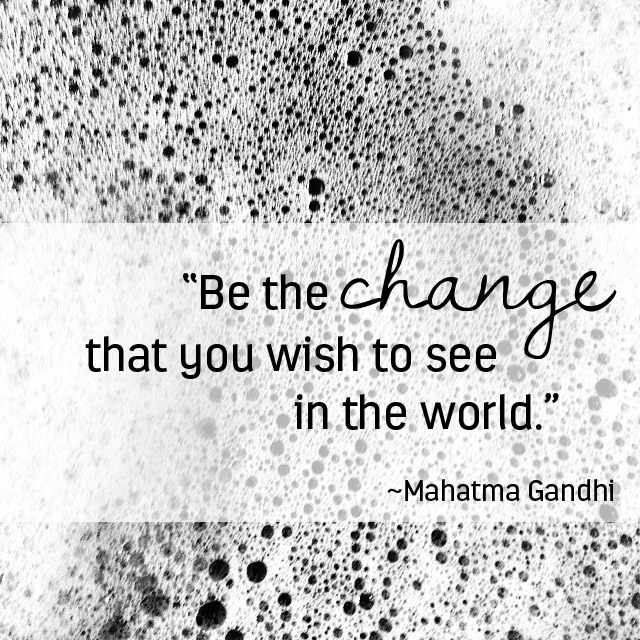 So this year, I'm hopping on the yoga bandwagon. Not for vanity reasons, or because it's trendy, but for health reasons. And if you're a skeptic, like I was up until last year, here's a little review of the health benefits of a regular yoga practice. No, I'm not joining a fancy studio, buying a mat or super cute yoga clothes that will make people look thin or sexy. Well, maybe. But mostly, since I'm a straight-forward no-fuss girl, all I need is guidance (this is where quality YouTube channels come in), my living room, and determination to practice twice a week.
Meditation is as important to mental health as physical exercise to the health of your body. It improves memory, learning, emotional flexibility, strengthens the immune system, increases resilience and calm, decreases negative emotions, lowers stress and anxiety, helps with ADHD, OCD, depression, and more. I've already been meditating a bit last year but it's not been a simple habit to pick up. There's still lots of resistance, my mind running places and even lack of willingness to put in the time (because how do you do "nothing" when there's a million things you really have to do!). Guided meditation worked really well so far, but this year I'm determined to sit for at least 10 minutes each day & meditate all on my own. By the end of this year, I want to be comfortable with sitting for 20 minutes each day.
Self-care can help us feel a sense of happiness, gratitude, hope, and healing. The goals are simple: be good to myself, be gentle and treat myself well, like I would my best friend. Every day, no exceptions. It could mean a bubbly baths, reading good books, slowing down, respecting my boundaries, making art, dancing when I feel like it, taking care of my needs before taking care of others, being mindful about what food I put in my body and what thoughts I put in my mind, belly-laughs, journaling when things are hard, long walks, doing what feels good and right for me as opposed to what I think I should do, and more. The fact is, every day there are endless opportunities for self-care but it's often the last thing on our mind, way at the end of our to-do list (and often we simply run out of time). Well, this year, I'm making it a priority. No more putting myself last, neglecting my needs & desires, self-criticism & self-doubt. No more inner mean girl!
It took me two years to work out "acceptance" – my goal for 2013. Let's see how this journey goes.
Are you struggling to find the time for self-care? Feeling chronically stressed, lost or overwhelmed? Not sure how to give yourself the love and care you deserve?
You're worthy of putting yourself first!
Get FREE weekly emails with self-inquiry writing prompts, mindfulness tools & exercises to guide you on your self-discovery, healing & transformation journey!
FREE Mindful Journaling Course