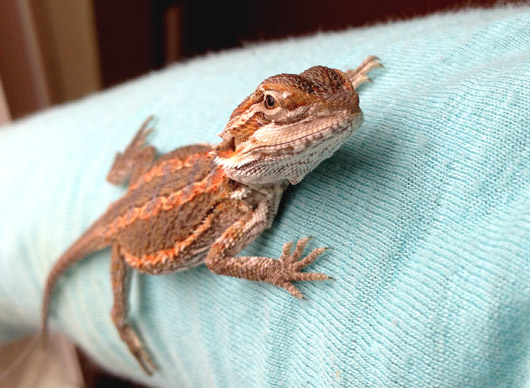 I have an announcement to make: our family just got bigger. Again!
Let's do the count, shall we: five humans, one dog, two snails, a shrimp, fifteen or so fish and now Oscar, the reptile we just couldn't say no to.
If this isn't madness, I don't know what is!